at
A Play for Role - Art Theatre
, ARKO Art Center, Art Council of Korea, Seoul, Korea,  2 JUL - 26 AUG, 2007
at
Interview
, ARKO Art Center, Art Council of Korea, Seoul, Korea, 21 MAR, 2011
at
Young Korean Artist 2008
, National Museum of Contemporary Art, Gwacheon, Korea, 5 DEC, 2008 - 8 MAR, 2009
at
Korean Art History + Portrait of a Painter
, Kimdaljin Art Archives and Museum, Seoul, Korea, 30 SEP - 31 DEC, 2009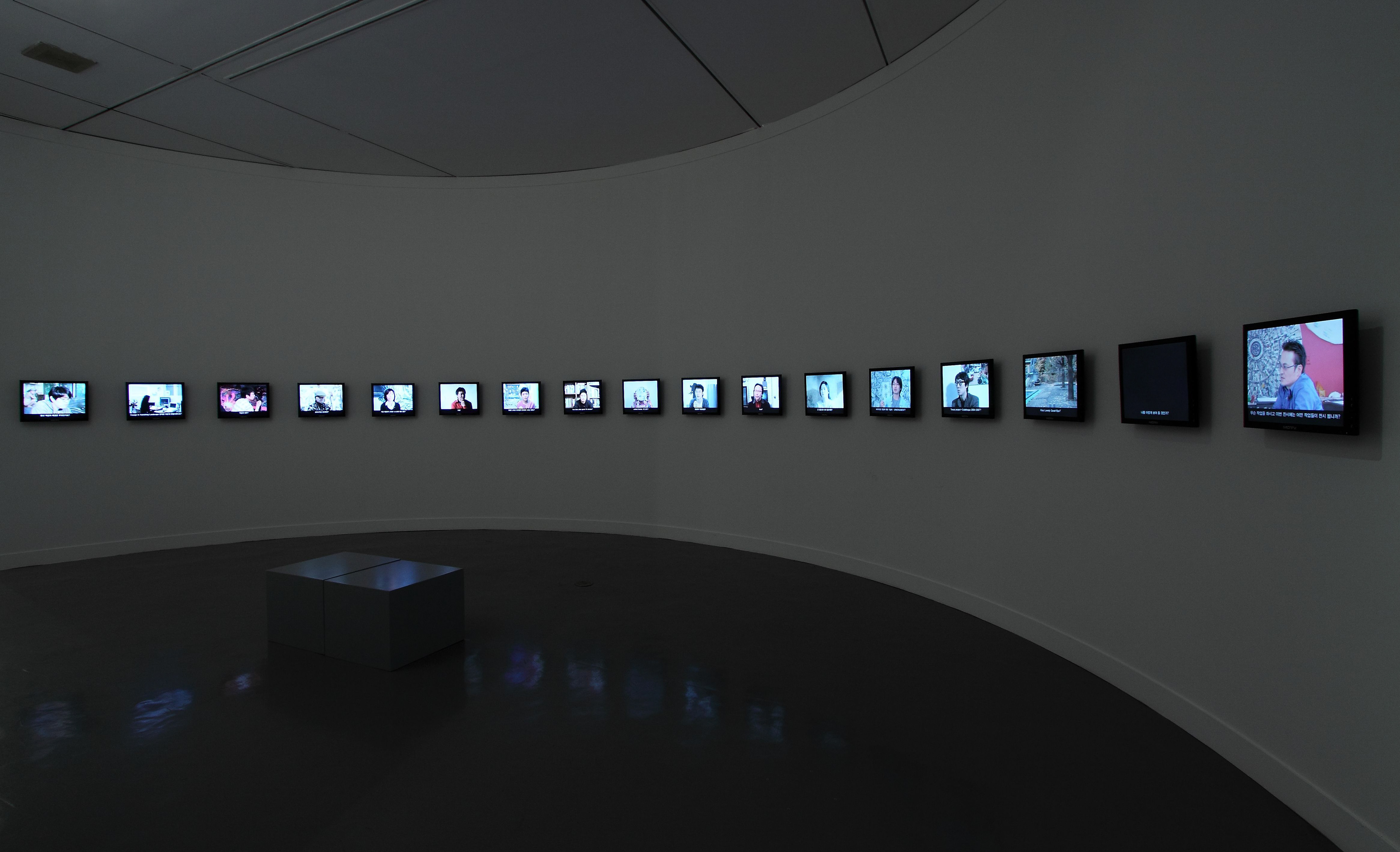 Interviews: A study on how to interview 17 artists in 10 minutes 
I asked all the artists who participated in the exhibition

YOUNG KOREAN ARTISTS

 to give me a 10-minute interview.
No editing was done. I asked them to choose their own questions. I just set up a place for them as directors. The 10 minutes went by brutally. It's a simple conceptual trick that we've done before, swapping the position of the interview and the interviewer, but we had to hesitate, and many of us regretted it. 
You don't have much time there, and you can't get it back. But the audience can pick and choose the stories they want to hear, with their earphones, away from the din. Listening to one person's story is a very effective way to cut through the noise. We all see what we want to see. 
God could listen to 17 authors at the same time. I hope I have an audience like that.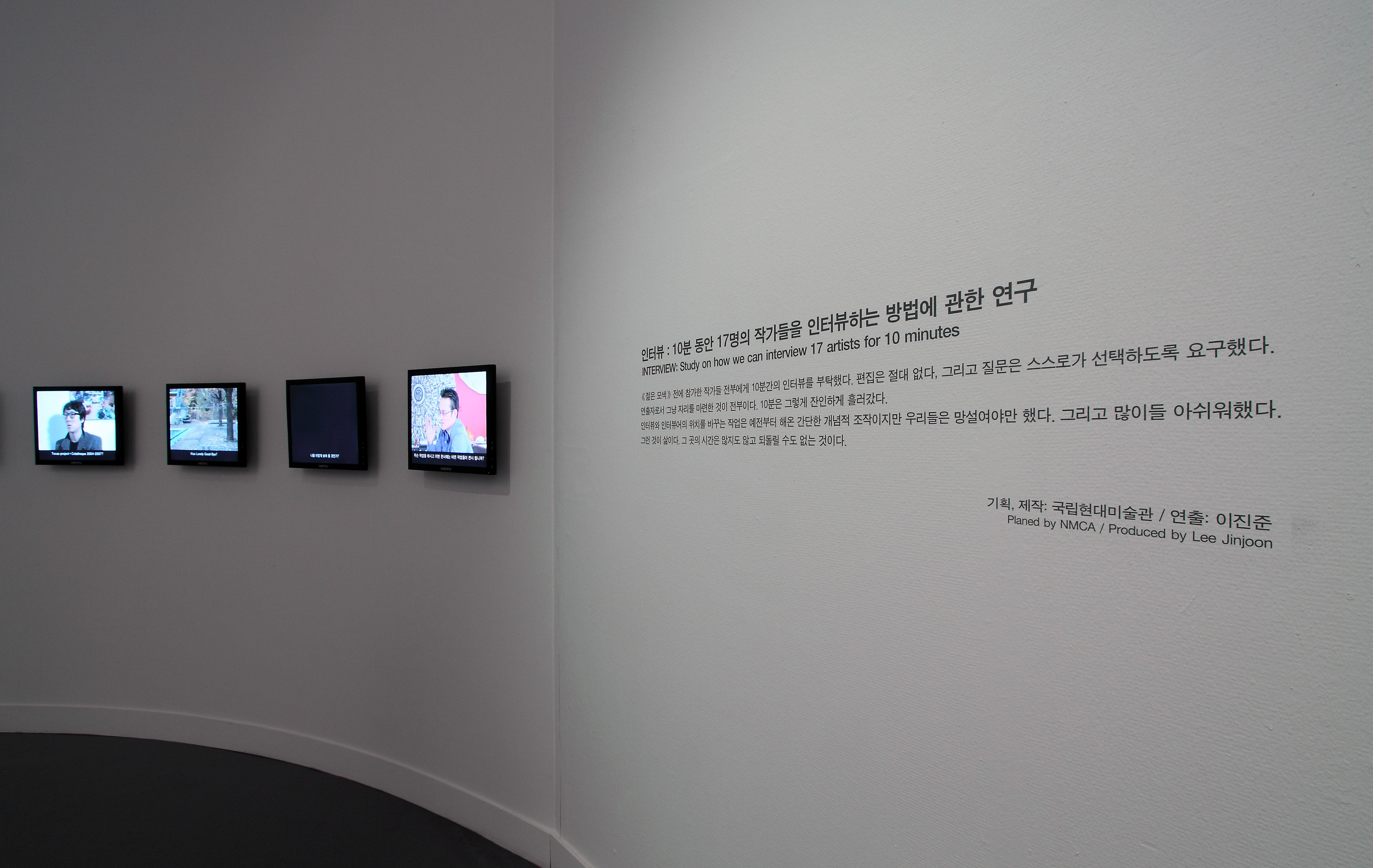 National Museum of Modern and Contemporary Art