at

Being & Optimisation

, Dolphin Gallery, St.John's College, Oxford, UK, 2019
at

The Flute and Bowl: Diffracting Matters

, North Wall Art Center, Oxford, UK, 12 APR - 18 APR, 2019
I work with my collaborator Theo Stanley on art that brings together food activism and East Asian garden aesthetics using practices such as Ikebana(Flower arragement). Theo started up and managed The Fairtrade Café, a food - waste café in Bristol which made thousands of pounds for charity whilst raising awareness of food waste. He then worked for TRASE, researching supply chain transparency within the food network. His work showed how certain food production is directly responsible for deforestation in the Amazon and Chaco. He is now researching land politics and nature - based solutions to climate change for his PhD in Geography at the University of Oxford, with a particular interest in how agricultural subsidies are being replaced with incentives to create landscape that sequester carbon. We have worked together for 2 years, and in this time have made atmospheric gardens using packaging from dumpster dived foodstuffs, and urban foraged food, foodwaste and packaging. Our collaborative work is always situated at the interface of climate politics and art, as we bring East Asian garden aesthetics to discussions of forestry, food production and agroforestry. We seek to create forest gardens which highlight the exciting ways that East Asian conceptualisations of Nature can shape or mould agroforestry projects, and use East Asian aesthetics to think through novel possibilities for the food sector and the ontology of Nature supporting our extractive relationship with food and 'growth'. Theo uses his knowledge of the carbon market and carbon sequestration rates to create garden artworks with me that inspire and critique, capturing carbon in the process and highlighting the potentialities for a novel form of growing food and storing carbon.
- From the Artist notes for
Atmospheric Garden
at

Being & Optimisation,

 Dolphin Gallery, St.John's College, Oxford, UK
Atmospheric Garden
​​​​​​​
Today, rapid technological development leads to mindless daily consumption, causing more waste and abandoned stuff because we have sought to be only speedy and convenient. It's fair to say that technology and acceleration lead to today's climate change and environmental crisis.
Atmospheric Garden
(2022):
the State of Technology
 is a new interdisciplinary installation artwork t hat explores the relationship between technology(especially acceleration) and our carbon footprint in our daily consumption. Combining wastes from urban life ― parts of computers, smartphones, cars, and other machinery, and abandoned LED, electric wires , and cable ties ― I will make conceptual gardens informed by the pursuit of an ideal space of nature . I expect t his work to point out the contradictory aspect of our modern society that while seeking the beauty of nature, people race for technological deve lopment and be strategically ignorant of the consequence, waste and environmental crisis.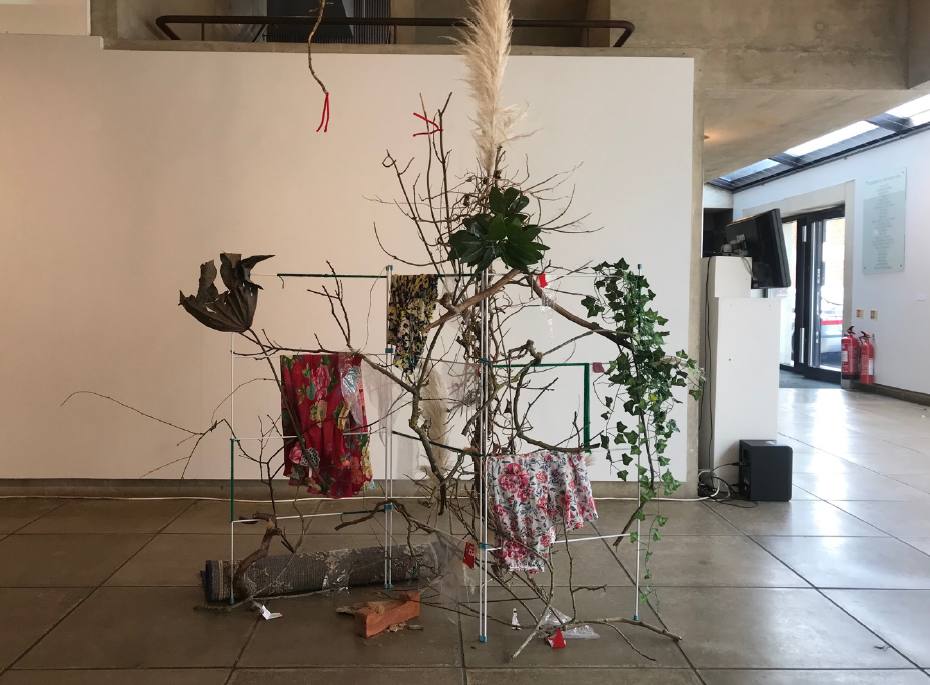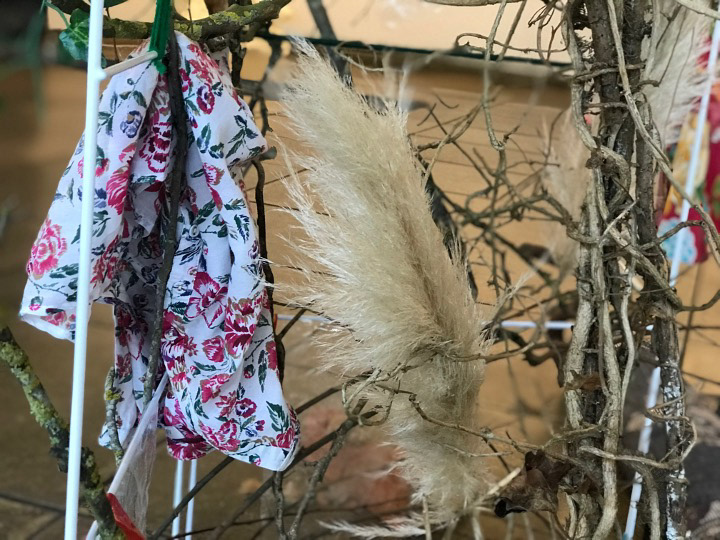 at

The Flute and Bowl: Diffracting Matters

, North Wall Art Center, Oxford, UK